CRM
, or
Customer Relationship Management
, is very much at the core of every company's operations; it is the system that captures all the data and information needed by the company to sustain an efficient and profitable ongoing business operation.
A
CRM software
can be used to track and manage interactions with customers, team members, or suppliers, including finding new prospects, closing deals, and providing customers with support and other services throughout the relationship.

Key Takeaways
| Aspect | Details |
| --- | --- |
| Definition | CRM stands for Customer Relationship Management, a system at the core of a company's operations, tracking interactions and data for business efficiency. |
| Uses | CRMs are used to improve customer experience and sales by consolidating customer information, tracking interactions, managing financial transactions, and supporting customer relationship longevity. |
| Benefits | CRMs can improve revenue, lead identification and categorization, generate new leads through upselling, provide improved customer support, and elevate business standards. |
| Customization | Episcript believes in customizing CRMs to fit the unique operations of each business, ensuring maximum efficiency and effectiveness. |
| Episcript Approach | Episcript offers a consultative approach to CRM development, asking critical questions to understand business challenges and designing tailored modules and features. |
Many modern CRM systems also connect to external sources in order to provide up-to-date real-time customer information when interacting with or dealing with the customers' enquiries and requests.
This allows the company employees - everybody from the back office marketing team to the front line sales staff, to use the real time data available in CRM for the purposes of formulating marketing plans and strategies for ongoing and future sales and marketing efforts, as well as servicing of existing customer base, which ultimately leads towards building a strong loyal customer base in the long term.

Why do companies use a CRM?
CRM is used for a variety of reasons, but the overall aim is usually to improve customer experience and boost sales.
Key functions of a CRM:
The ability to consolidate all of your customer information in one place. Using a CRM platform, you can create a single point of reference for all departments instead of communicating information to them individually.
With a CRM, you can keep track of all past interactions with customers if they regularly connect with different members of your company.
A CRM also enables you to track the performance of your sales team, set their target, monitor their progress and rewards them with commissions based on pre-set commission rules.
Additionally, a CRM enables you to manage your financial transactions with your customers, create sales orders, contracts, issue invoices, payments receipts and account statements.

How can a CRM help your business?
Using a CRM applications has proven to be effective in the following areas:
Improving your company's revenue
A CRM can be crucial in increasing lead conversion and sales, improving staff productivity, enhancing customer satisfaction and ability to make better decisions. All of the above can lead to making major revenue improvements.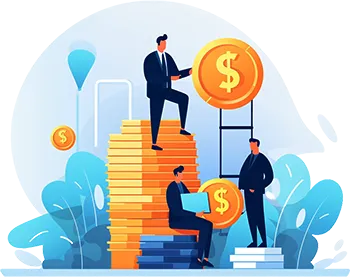 Clearly identifying and assessing leads
A CRM will easily enable you to add new leads and categorise them correctly. This will enable your sales team to identify those promising opportunities that are more likely to convert, and your marketing team to work on the leads that require more nurturing and prepare them to become qualifies leads.

Armed with complete and accurate information, your sales and marketing teams will be able to put effective focus on the right and prospects and clients.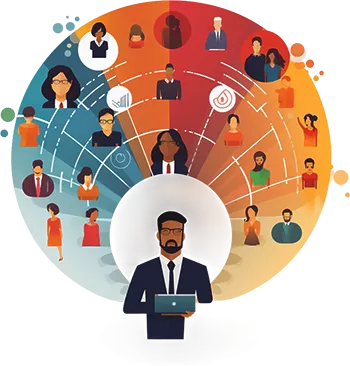 Obtaining new leads from existing customers
Through regular interactions with your customers, new opportunities can arise for cross-selling and upselling, which can potentially generate new business.

It is therefore important to provide an optimum level of customer service. It is proven statistically that happy customers are up to 30% more likely to reward you with new business.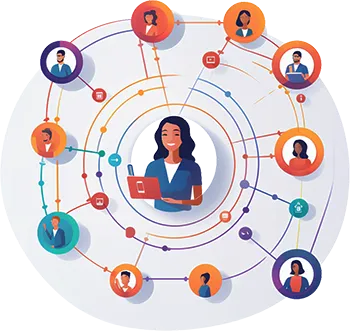 Provide Improved Customer Support
Customers' expectations in relation to the quality and speed of service have increased significantly in recent years. You can take advantage of your CRM to help you provide this high standard of customer support. In Episcript's CRM, all customer activities, purchases and interactions will already be recorded and viewable in a single page, making it very easy for your team members to provide quick answers to any questions or issues your customers may have.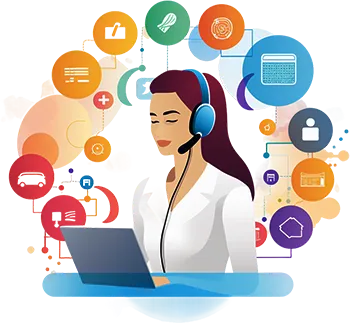 Improving your business standards
Through a good CRM, you will be able to collect information from a wide range of sources. This will enable you to see what your customers are saying about your business and how they value your standard of service. This will give you the ability to improve upon your offerings and identify and resolve problems early.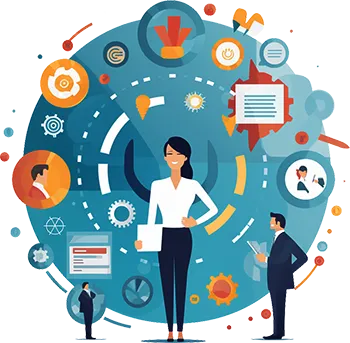 How can Episcript's help you with your CRM needs?
At Episcript, we strongly believe that no two businesses are similar, hence, every customer deserves a CRM that is specifically designed to the way they operate their company so that they can get the maximum results out of it.
Before starting to devise your CRM, we will ask you various questions to clearly understand your challenges and the method of your operation.
We also make recommendations to you as to what modules would be beneficial to you based on our extensive experience of building systems.
We will look objectively into how the current processes is servicing your needs in order to improve on it, and decide on what specific modules and features are needed to set up a complete an effective CRM.